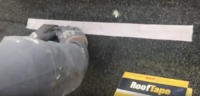 Gaco reinforcing tapes are an excellent way of giving your roof seams and joints extra strenght.
Gaco Roof Tape is a self adhesive seam tape made of light cross linked polymers of butyl and E.P.D.M. rubber coated on fleece backing.
Gaco Roof Tape maintains its elasticity and splice integrity when subjected to severe ultraviolet rays, thermal shock, ponding water, and extremely low temperatures. Reinforce linear meters ready for GacoPro very fast with this useful product. GacoPro Roof Tape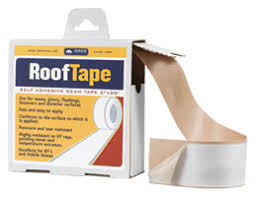 Gaco 66S polyester reinforcing fabric is embedded into GacoPro or liquid roof tape to creat a reinforced repair over almost any area.
Excellent for use on joints, splits upstands etc.