Products » GacoDeck for Balconies etc
Add a waterproof non slip deck fast and easy with GacoDeck systems.
With just a few coats and some non slip granules you can add style and safety to your project.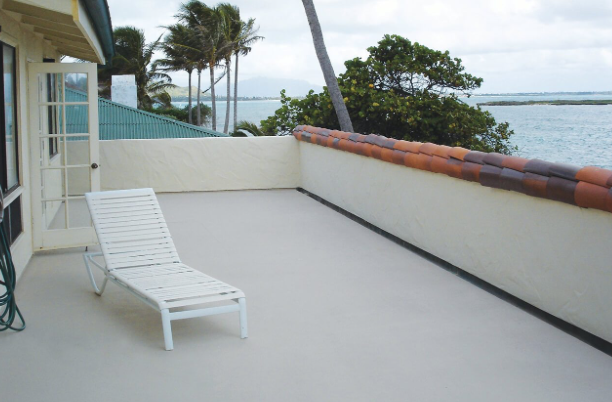 Waterproof and non slip your decks and balconies with the Gaco Deck system.
Ramps, Stairs etc…
GacoDeck coating will also provide an attractive, skid-resistant surface on platforms such as decks, boat docks, and stair treads, or on wheel chair ramps and walkways. For these applications, GacoDeck functions as a durable, easy to clean surface. See instructions for details.
Many roof deck coatings contain high levels of harmful solvents that are as dangerous to the environment as they are to the applicator and others in the immediate area. GacoDeck is a user-friendly system developed for and still used by professionals since 1988. In simpler terms, GacoDeck delivers durability and toughness in a professionally installed waterproof deck coating.
The result is a durable, attractive long lasting finish.
Please contact us for further details.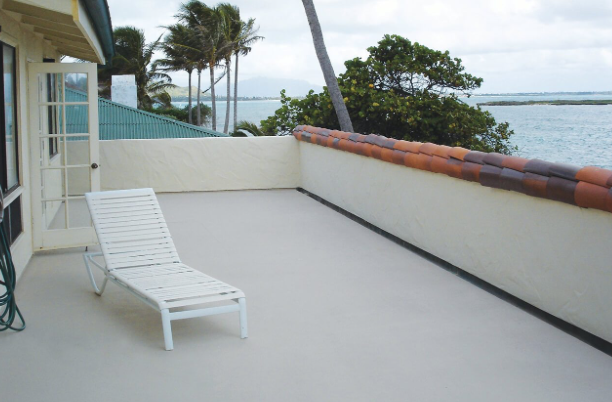 Balcony area after GacoDeck, A Perfect Finish Eveytime.