We offer a range of equipment that makes flat roof waterproofing easy; from deck scanners to roof driers and sprayers for pumping the GacoPro waterproofing systems.
Click here to check out our equipment section.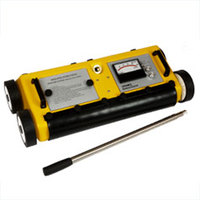 The Deck Scanner is a Mobile, Non-Destructive Moisture Detection Instruments on FOUR Wheels,which allows for quick scanning of a Large Roof areas with Instant, Accurate results.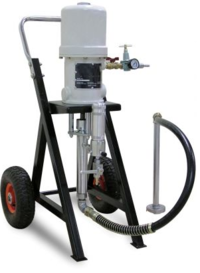 Pneumatic Airless Paint Spraying Pump

For spraying GacoPro waterproofing systems faster than ever before click here or contact us today.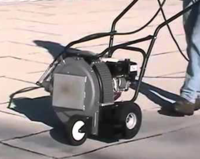 The answer to your flat roof prayers has arrived… (Also ideal for drying various deck / floor coatings etc)
A piece of kit to get your flat roofing dry in double quick time has finally arrived
It's aptly named…The Little Storm Flat Roof Dryer.